Meet The Team
Asia Desk is a travel consultancy firm and purveyor of local tour services in the countries of Exotic Asia: Thailand, Laos, Vietnam, Cambodia, and Burma. Each of our valued clients receives direct attention from the proprietors themselves, as well as from our associates around the world.
Call us today to get started on planning your dream trip. We'll help to organize and customize your journey, while still allowing for enough spontaneity to leave you with memories of a lifetime!
---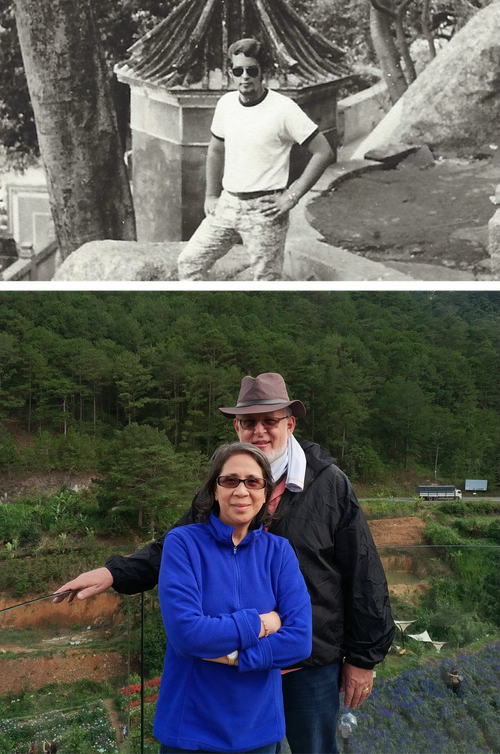 (Above) Sandy in Portuguese Macau, July 1968. (Below) Sandy & Miss Nga in Dalat, January 2019.
G.W. "Sandy" Ferguson & Tran Phi Nga
Owner & Chief Tour Planner / Managing Director
Since founding Asia Desk over twenty years ago, Sandy & Nga (or as our field guides like to call them, Uncle Sandy and Miss Nga), have been sharing their cultural experiences with clients. Sandy grew up in Asia and graduated from the International School of Bangkok in 1969. Being a part of an Air Force family, he had the opportunity to experience places such as Saigon, Bangkok, and Phnom Penh before they became what they are today. Miss Nga grew up in the French hill station town of Dalat nestled at 5,000 ft. above sea level, 190 miles north of Saigon. She and her family witnessed both the French and American time in Vietnam which has had a profound impact on her life. Sandy began working in the travel industry in 1976 for an outfitter specializing in travel to the newly-opened People's Republic of China. Miss Nga founded one of Vietnam's earliest private tour companies; it is during this time that she met Sandy and they began collaborating with each other after Vietnam opened its doors to tourism. These days Sandy and Nga split their time between our Saigon and Atlanta offices, traveling the Exotic Asia region when they are there, plus meeting our clients personally when they pass through. They both enjoy gardening, spending time with family, the lively culinary scene of Saigon's Dong Khoi Street, and tuning in to the Atlanta Braves back home.
---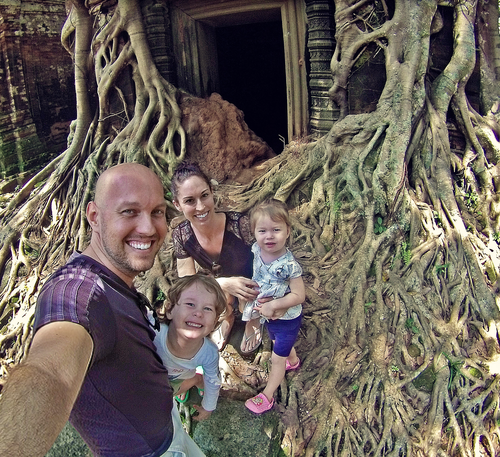 Ethan and his family exploring Koh Ker, one of Cambodia's most remote temples.
Ethan Crowley
Director of Sales & Marketing
Ethan's peripatetic upbringing in Hawaii, Northeast Cambodia, and the Southeastern United States stoked a never-satiated wanderlust from a young age. He spent the majority of his childhood in Northeast Cambodia alongside his linguist-parents, giving him an insider's perspective on Southeast Asia, a fluency in the Cambodian language, and a passion for bringing cultures together. He's spent the better part of a decade managing Cambodia's premier luxury destination management company -- organizing top-end vacations for the likes of the CEOs of Google, Amazon, and more. Ethan and his wife Emily have two children (both born in Thailand) and now reside in the charming southern town of Greenville, South Carolina. He's a US Soccer addict, a Toyota Landcruiser enthusiast, and an avid motorcycle adventurer.
---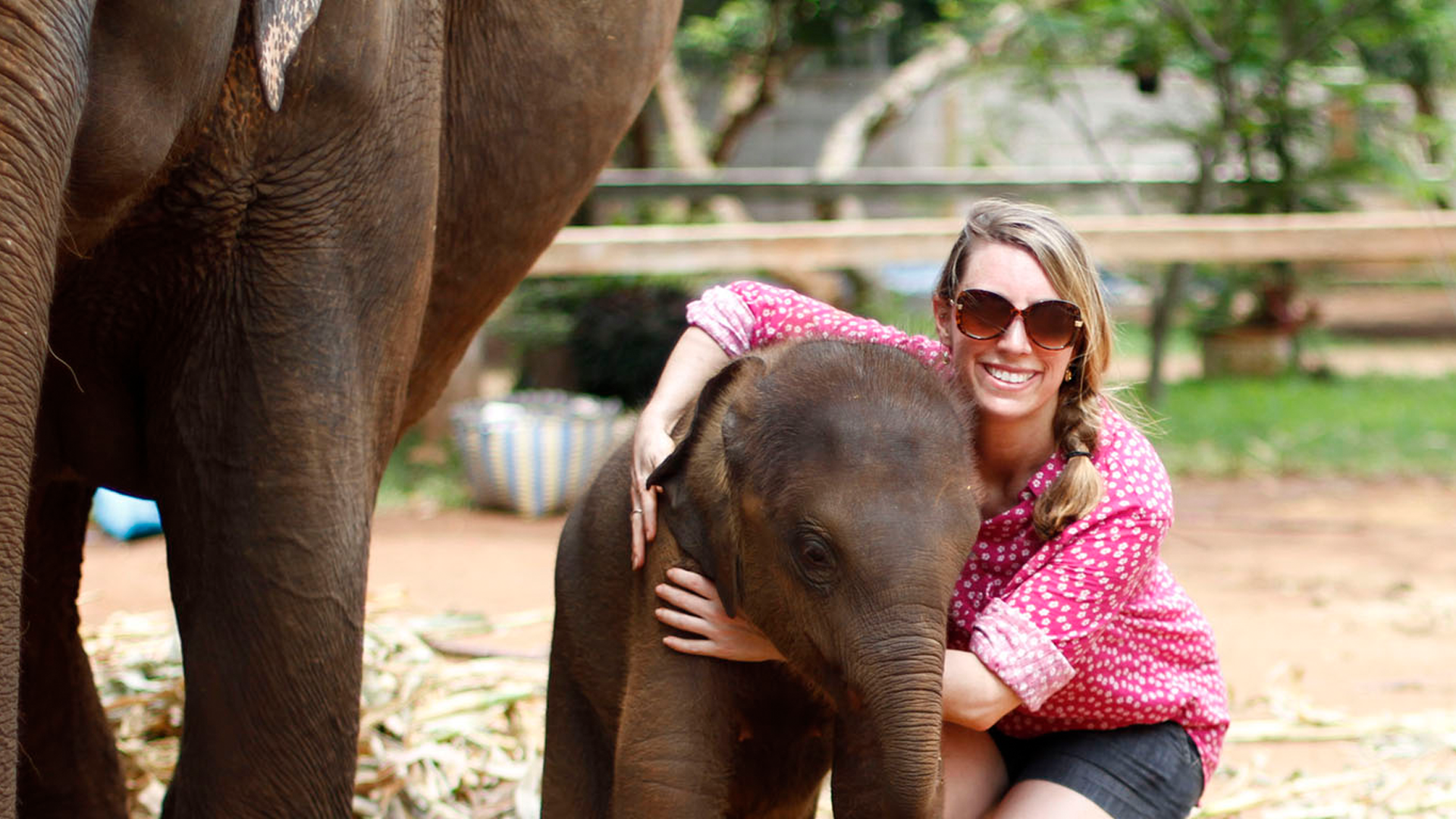 Cristy Kennerly
Director of Operations
Cristy's love for travel began as a child, tagging along on fishing and diving trips to Mexico and the Caribbean with her parents. She graduated from the University of Georgia, later visiting SE Asia in her twenties, impressed by the region's food, history, culture, and tropical architecture. Her favorite spots are Luang Prabang, Siem Reap, Inle Lake, and Bagan. Cristy is involved in many roles at Asia Desk, from writing and design work to corresponding with the field and also working on the client side. From previous endeavors, she holds a leveled security clearance with the U.S. Department of State and is well-versed in the logistics, politics, and visa necessities of travel, which she'll walk you through. In her free time, she enjoys reading, painting, and volunteering with local animal organizations.
---